General Data Protection Regulation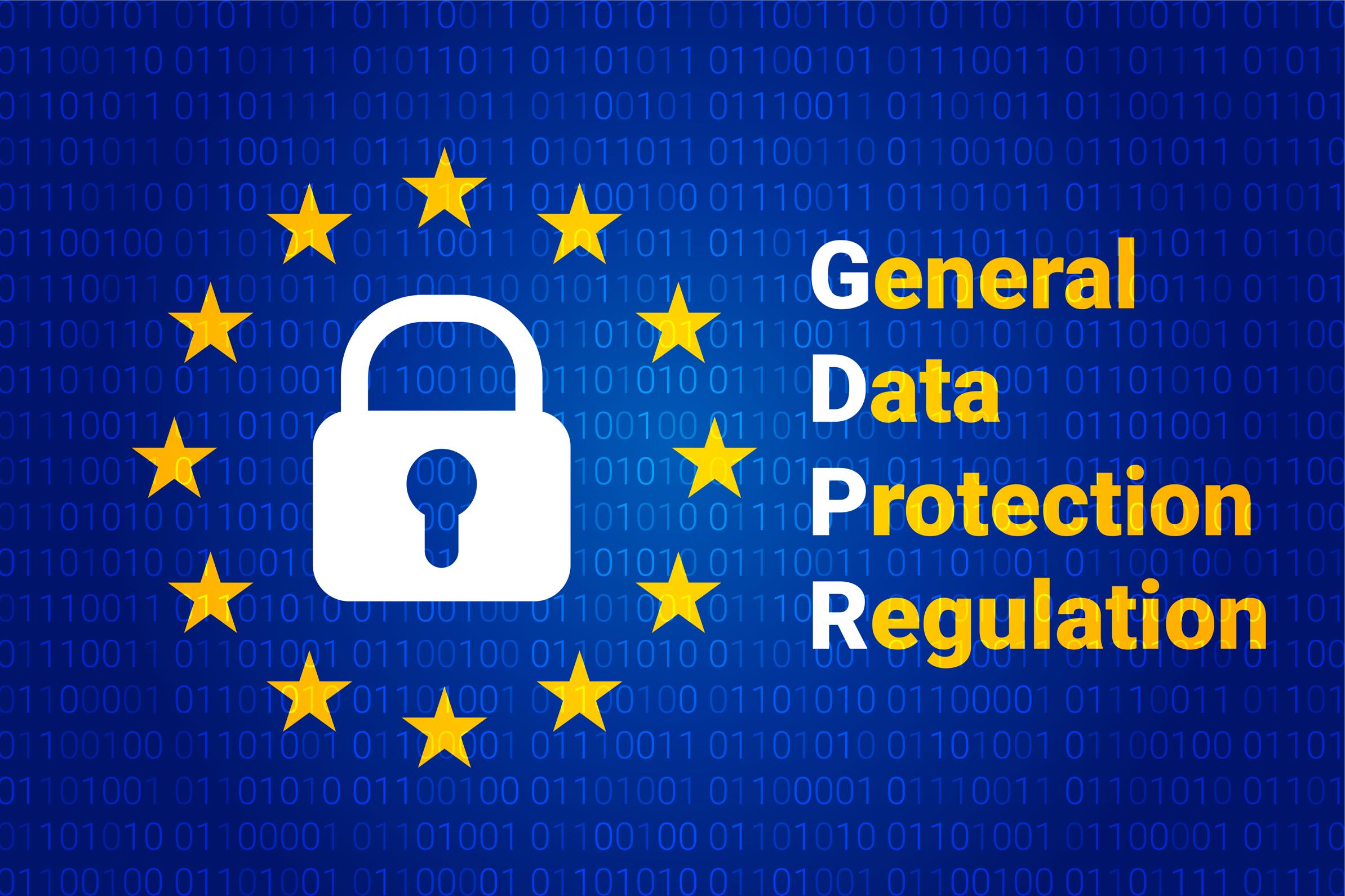 General Data Protection Regulation
The 25 May 2018 deadline for GDPR compliance is looming, and the penalties for non-compliance are significant, but every business, institution and service provider that serves EU citizens can take steps now to prepare for it. Start by recognizing how GDPR strengthens and broadens the definition of individual privacy rights versus previous privacy regimes like the 195 Data Protection Directive. Get comfortable with the new terminology created by GDPR to understand your place in the framework. And start attacking the compliance challenge in ways that are significant to personal data privacy protection and well within your span of control, like moving to improve your data protection and storage infrastructure and services to accommodate its new requirements.
General Terminology
To understand GDPR as it relates to data storage and data protection, it is useful to understand the following basic terminology:
Data subject: A citizen of the EU who is identifiable by their personal data. This may include a consumer making an online purchase, a patient of a healthcare system, a citizen accessing online government services, a user of social media applications: any individual providing personal information to use some service
Controller: A business operating within the EU — or outside of the EU but dealing with EU residents — that captures sensitive data about EU residents in the course of its operations. Examples include: a business accepting online orders, addressees, and payment card information from consumers; a healthcare provider that maintains patient records. (See below for help in determining whether your business functions as a processor or a controller.)
Processor: A commercial business like a cloud service provider that acts as a contractor to a controller, i.e., another business serving EU citizens that captures sensitive data on individuals. Examples include application hosters, storage providers, and providers of cloud services like backup
Personal data: "Any information relating to an identified or identifiable natural person." This is more broadly defined by the EU than other governments, and includes the EU citizen's name, email address, social media posts, physical, physiological, or genetic information, medical information, location, bank details, IP address, cookies, cultural identity, etc.
Right to be forgotten: The right of every EU citizen "to have his or her personal data erased and no longer processed." Individuals may request the deletion of all of their personal data stored on a controller's servers. There remains some ambiguity on this particular issue. Does a request to be forgotten also require removal of data from backups (problematic in serial backup media like tape)? What happens when a right to be forgotten request conflicts with a business's data retention policies for archiving and legal purposes?
Personal data breach: "A breach of security leading to the accidental or unlawful destruction, loss, alteration, unauthorized disclosure of, or access to, personal data transmitted, stored or otherwise processed. Businesses must report every data breach incident to "the supervisory authority" within 72 hours of becoming aware of it.
Where are you in the GDPR Hierarchy ? In order to understand your obligations under GDPR, you must first determine whether your business functions as a controller or as a processor by considering these three questions:
Question 1
Do you keep or process any of the personal data of EU residents?
Question 2
Do you decide which specific items of personal data are going to be stored?
Question 3
Do you decide how to use the personal data that is stored under your control?
If you answer YES to Question 1 only, you function only as a processor in the GDPR framework. If you answer YES to Questions 1, 2 and 3, you are a controller. As a controller or process that must make your storage and data protection of personal data GDPR compliant, you will also have to consider the following questions:
Can you pinpoint, specify and control the physical location of the storage of any personal data under your control? This is especially important if you use or provide cloud-based data protection and/or storage, where personal data has the potential to be spread across multiple physical locations in data centers around the world, including outside of the EU.
How are you structuring the personal data you are storing? Choices in data format have implications for your ability to read, modify and delete specific items of personal data at the request of users. Data structures that support fast, efficient searching will be of particular value in supporting these requests at scale.
Privacy Protection Failures
Your ability to attest to the privacy, integrity, accessibility, and erasure of personal data relies in part on your ability to protect against and recover from failures in data storage, backup and recovery. These failures fall into three distinct categories:
Device failures: The physical failure of any storage hardware component, including disk drives, storage controllers, and data centers. Examples include: a hard disk drive accidentally exposed to magnetic field, resulting in its partial erasure.
Logical or soft failures: Failures due to human errors, Examples include: the accidental deletion or overwriting of files in the course of executing a backup procedure, accidental file data corruption due to a bug or error in a script or business application; accidental deletion of a hard drive's master boot record.
Security breaches: failures due to forceful, malicious attacks on IT infrastructure, including networks, servers, applications and endpoints, including those by malicious insiders, online criminals, and hostile state actors. Example include: a ransomware attack that applies unbreakable encryption to contents of a hard drive and demands an online payment in return for the decryption key.
Control of Their Personal Data
In addition to protecting against various types of data protection failures, and reporting to EU authorities when breaches occur, controllers have a number of obligations to the users whose personal data they are storing. Controllers must support the ability of users to:
Access, read and edit their personal data
Easily delete their personal data, either directly or with a simple request to you
Export their personal data in an easily-readable format
Complying with user requests may not always be simple. For example, it is easy to address clear-cut requests like, "Delete my mailbox and its entire contents", not so easy to comply with more complex or ambiguous requests, like "Delete all my comments in this online forum."
GDPR Requirements for Data Protection and Storage
Businesses that function as processors have additional obligations they must meet. Including:
Offer sufficient guarantees that their services meets GDPR technical and organizational requirements
Eschew the use of subcontractors to support service contracts between the processor and their clients (controllers) without the express consent of the controller
On termination of a service contract, remove all data from their cloud and/or data center infrastructure, and provide sufficient proof that they have done so
Report data breach incidents to the regulatory body.
The EU is serious about enforcing compliance, wielding the threat of painful financial penalties for businesses that cannot demonstrate their compliance or are caught in clear violation of GDPR rules protecting user privacy. For example, failing to maintain written records, to implement various technical and organizational measures, and/or to appoint a Data Protection Officer can cost the offending business a fine of €10 million or 2% of annual global revenue (whichever is greater). Suffering a data breach or committing a violation of data subject's rights, e.g., losing or deleting their data without permission, can incur even stiffer fines of €20 million or 4% of annual global revenue (whichever is greater). Broadly speaking, to achieve GDPR compliance in the areas of data storage and data protection (backup), processors and controllers should seek infrastructure and services solutions that meet the following technical requirements:
Data subject control of personal data storage location:You must be able to honor the wishes of the individuals whose data you control or process as to where their personal data is stored: on-premises and/or in a specific EU-based data center.
Data encryption:You must provide strong encryption of any personal data located on your endpoints as well as in transit over your local- and wide-area networks and in the cloud. The encryption process should be entirely automated, with the data subject as the sole holder of the decryption key.
Data search inside backups:You should be able to search backups at a granular level, making it easy to find required information on behalf of data subjects.
Ability to modify personal data:You should be able to easily copy, modify and delete personal data at the request of data subjects.
Data export in a common format:You should be able to export personal data in a common and easily usable format (e.g., ZIP archives)
Quick data recovery:You should be able to restore personal data quickly from backups in the event of a storage device failure, software or operator error, or security breach (e.g., a ransomware attack)
Likewise, processors and controllers should consider the following GDPR rules when choosing storage and data protection infrastructure and services:
Cross-border data transfers:Any transfer outside the borders of the EU must be transparent and secure. Service providers must be able to specify the locations where personal data is stored at the specific request of data subjects.
Breach notification:In the event of data breach, a processor must be able to notify controllers and customers of any risks within 72 hours.
Right to access:Backup and storage must support the rights of data subjects to obtain information from controllers as to whether their personal data is being processed. Controller must be able to provide a copy of data free of charge. Backup files must be available to data subjects 24/7. Personal data in a backup or storage account must be deletable by or at the request of the data subject.
Right to be forgotten:When data is no longer relevant to its original purpose, data subjects must be able to demand that a controller erase their personal data on request
Data portability:Data subjects must be able to obtain and reuse their personal data for their own purposes by transferring it across different IT environments. This requires the ability to download personal data in an easily-portable format.
Data Protection Officers:One employee who owns ultimate responsibility for GDPR compliance, known as the Data Protection Officer, must be designated in any public authority or large organizations (of 250 employees or more).
Privacy by design:Controllers and processors must implement appropriate technical and organizational measures, such as pseudonymization, that are designed to implement data protection principles.